Three Way Ball Valve has Six Structural Characteristics
Three way ball valve
has six characteristics as below:
1. Without friction.
It completely solves the problem that the sealing performance of traditional valve will be affected due do the friction between sealing surface.
2. Top assembling structure.
It can be directly checked and repaired in pipeline, which effectively reduces cost.
Three way ball valve
should be installed horizontally.
3. Single seat design.
Eliminate the problem that unusually increasing medium pressure results in insecurity in use.
4. Low torque operation.
The valve stem with special design just needs a handlebar to complete opening or closing.
5. Wedged sealing structure.
The valve is sealed by the way that its stem provides mechanical force to press spherical wedge. It won't be affected by differential pressure in pipeline and the sealing performance can be ensured under various operating conditions.
6. Self-cleaning sealing surface.
When the ball tilting away from the seat, the medium in pipeline along the ball sealing surface evenly pass through. This structure not only can avoid high speed fluid washing locality, but also wash away accumulation. By this way, it can achieve the purpose of self-cleaning.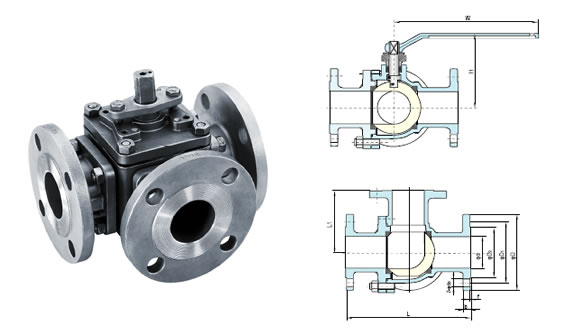 NO.2013 Valves catalog download

View and download valve product literature, sales brochures and more.

read more >>